How do I set up my PAUL POTATO?
Setting up your potato tower is as easy as planting potatoes itself. In this structured step-by-step instructions for PAUL POTATO you will find all important informations you need to get started.
Regardless of whether you want to set up your potato tower on your balcony, terrace or in the garden - it is quick and easy. So, what are you waiting for? Get started right away and you'll soon be harvesting your own fresh potatoes.
PS: If you do not feel like reading all steps, just have a look at the videos down below.
Time: 15 minutes
Costs: EUR 34.90
Things needed:
Tools:
- provided screws & tools (only necessary to set up PAUL POTATO Steel)
Anleitung für PAUL POTATO:
Step 1:
Place one level onto the tray.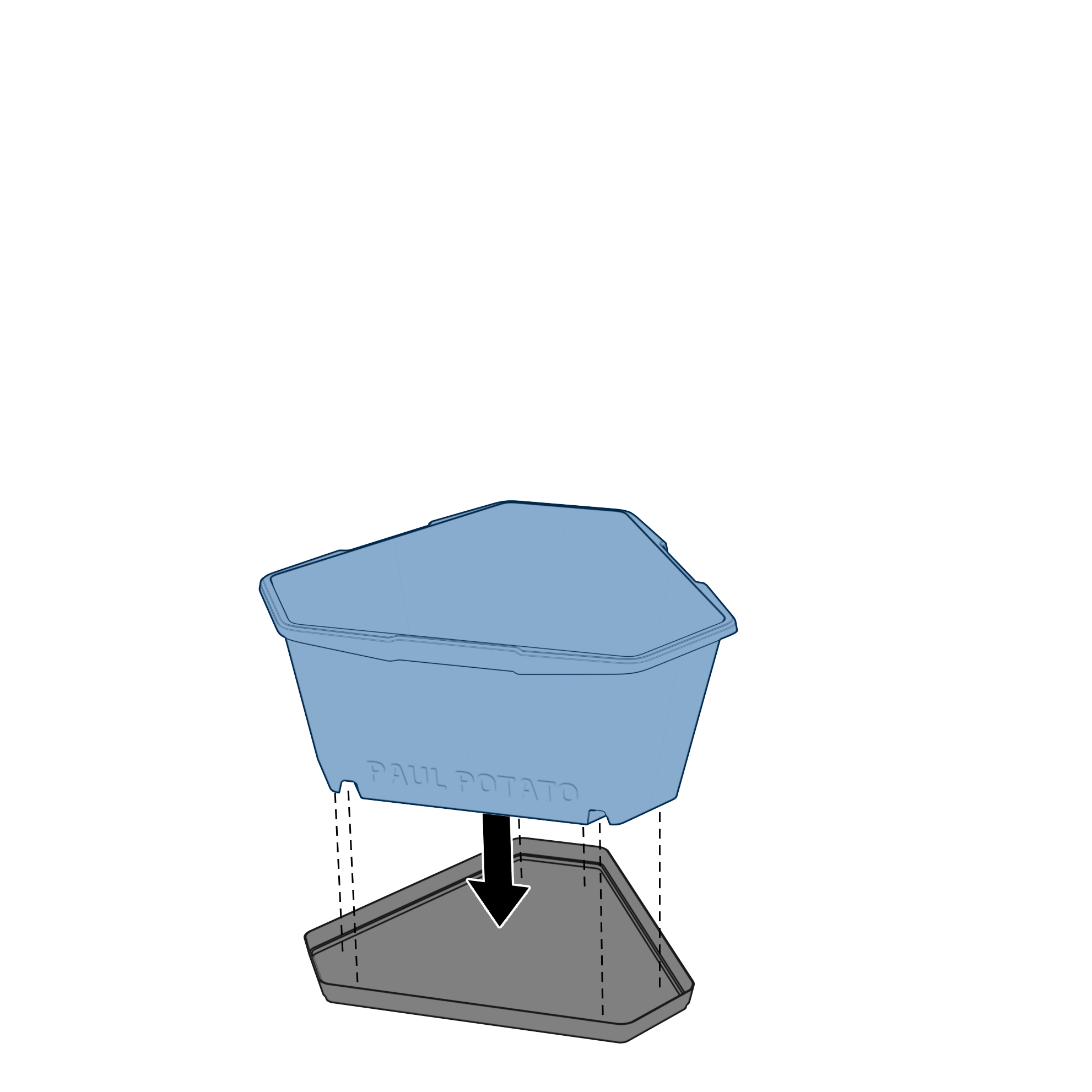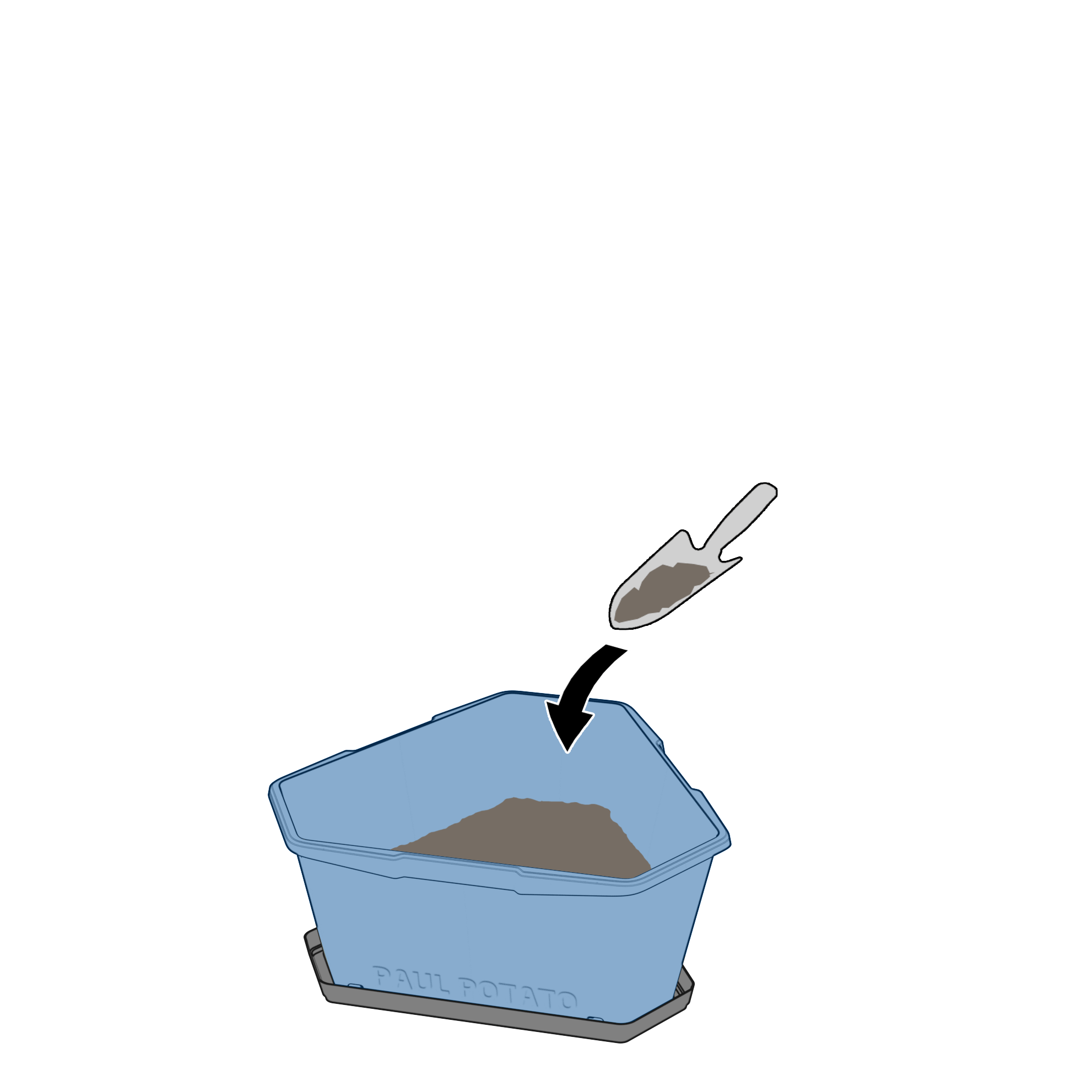 Step 3:
Put one potato seedling in each corner.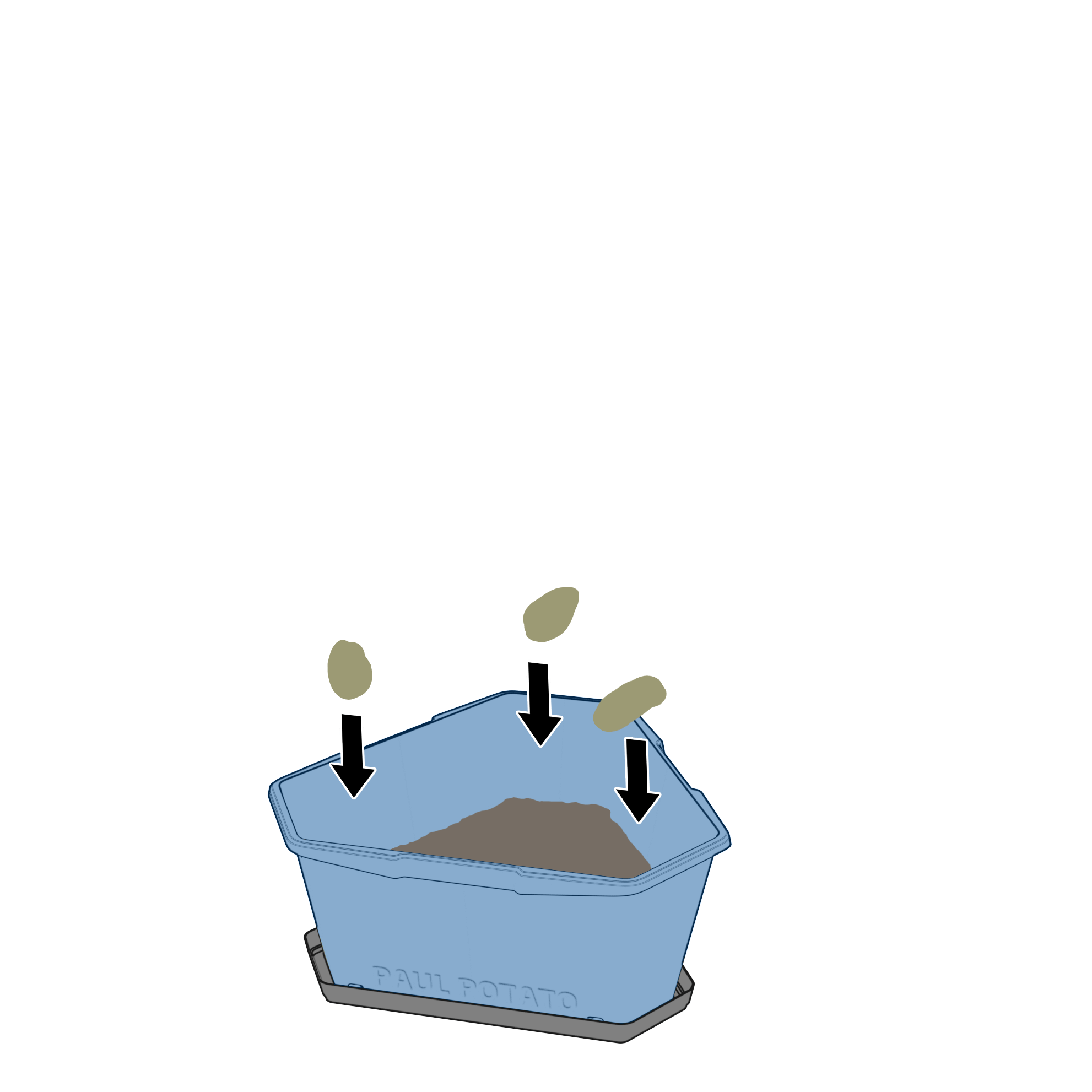 Step 4:
Fill up the rest of the level with soil.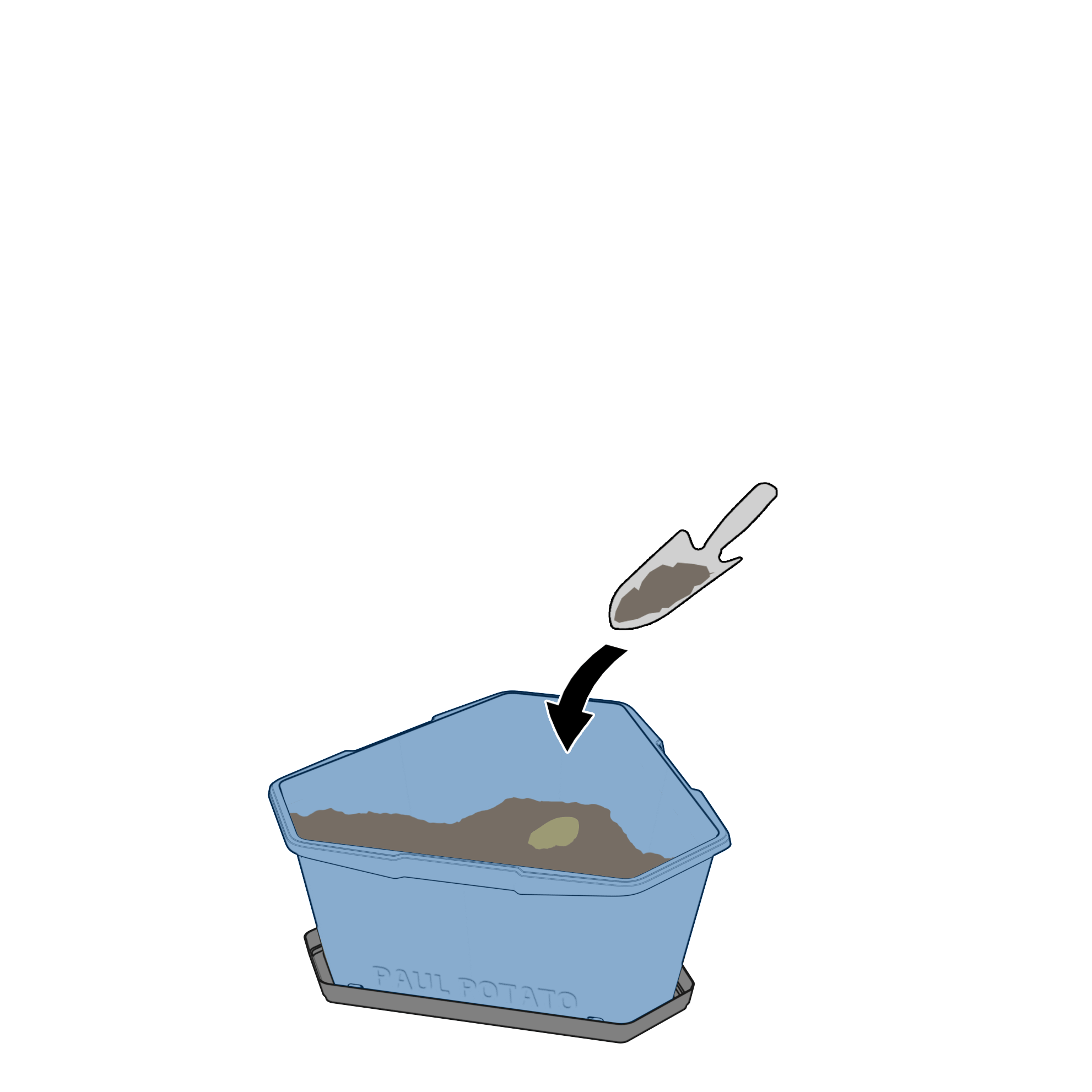 Step 5:
Stack the next level onto the one you planted before.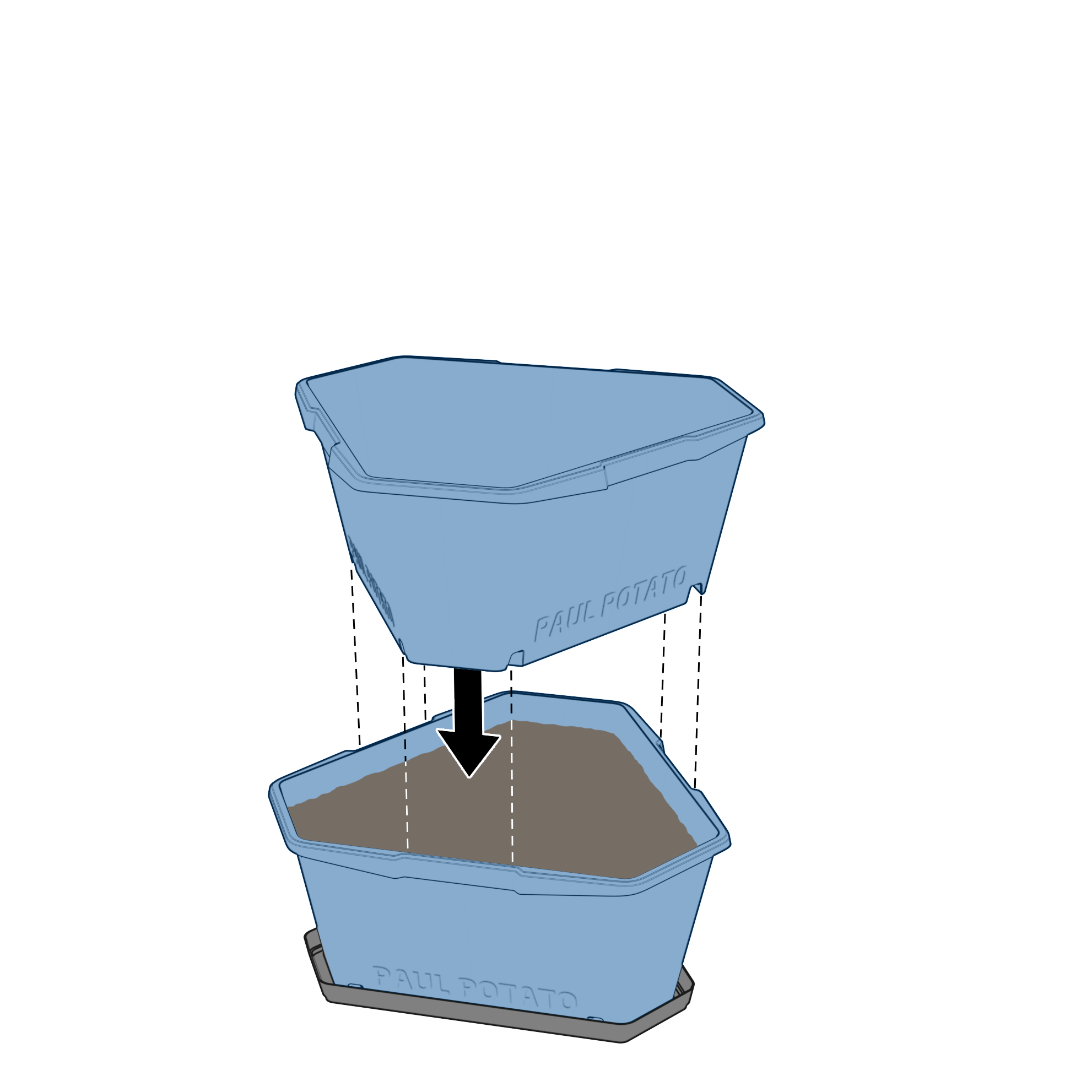 Step 6:
Repeat the steps 2 - 5 for every level. Your PAUL POTATO is now set up.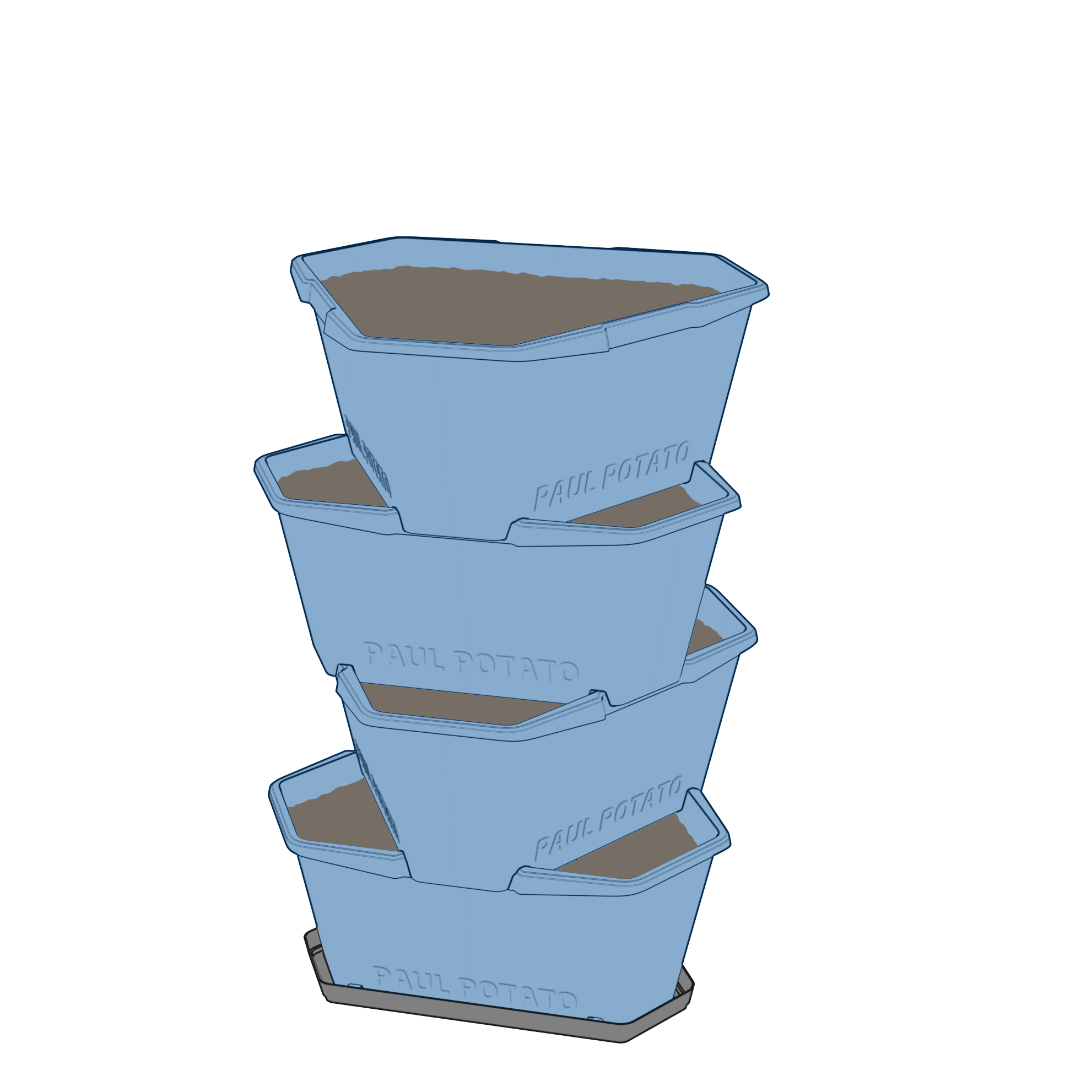 Setting up the different models:
What you need for 4 levels:
56L soil
12 potato seedlings
PAUL POTATO Starter Steel
What you need for 4 levels:
70 L soil
12 potato seedlings
PAUL POTATO X-Large Steel
What you need for 6 levels:
276 L soil
24 potato seedlings