How do I set up TOM TOMATO?
Growing your own tomatoes has never been easier!
It is important to us that our products are easy to assemble and planting also works in a quick and simple way. This is why we also came up with a sophisticated system for TOM TOMATO. You get the tomato pot in its individual parts, but the assembly is done in a few simple steps.
In this detailed TOM TOMATO how-to you get to know everything about the quick set-up and the ongoing care of your tomato plant. In a few steps you can also harvest your own organic tomatoes on your balcony, terrace or in the garden. So what are you waiting for?
Time: 15 minutes
Costs: EUR 39.90
Tools:
- there are no tools required for TOM TOMATO set-up
TOM TOMATO Set-up:
Step 1:
Fold the irrigation wicks into a U-shape and lead them through the openings in the bottom of the planter.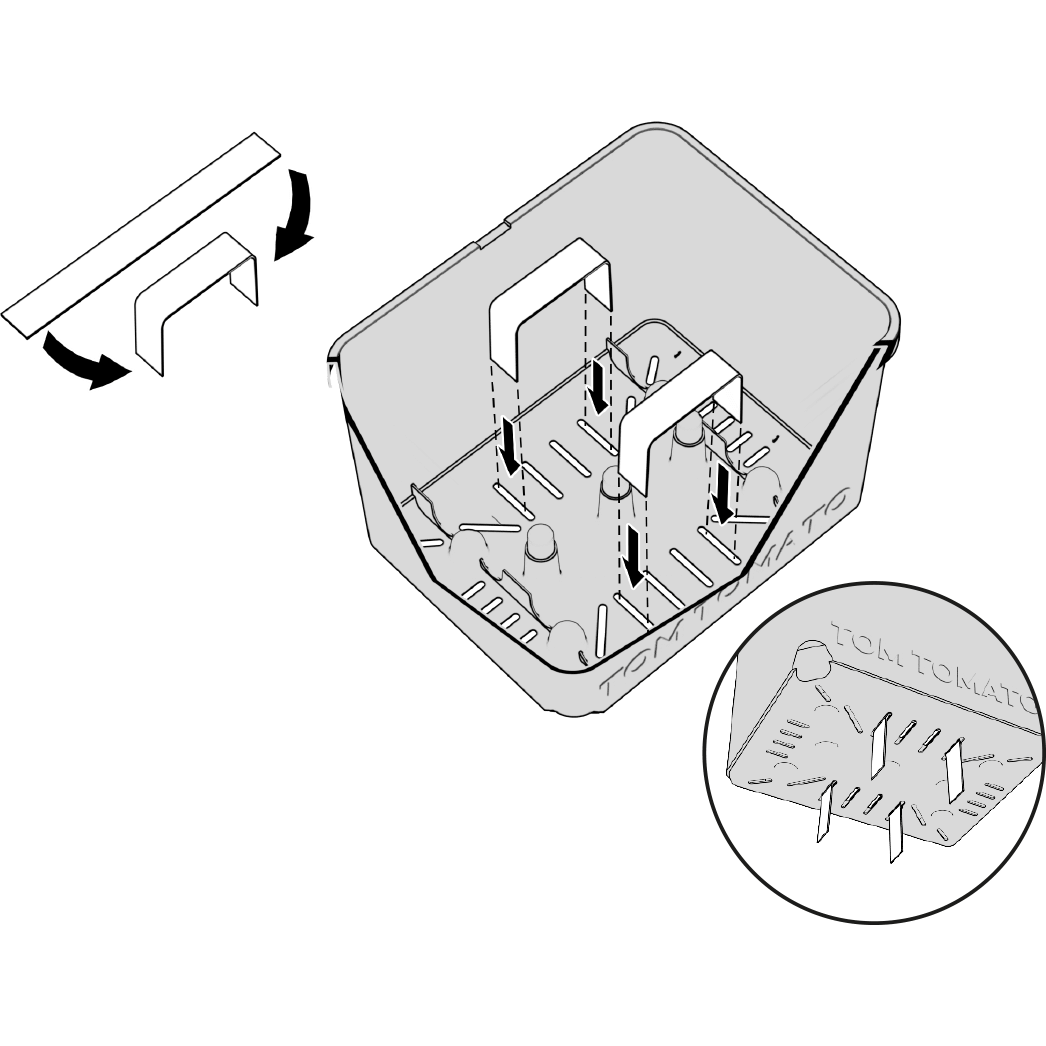 Step 2:
Place the planter onto the water tank.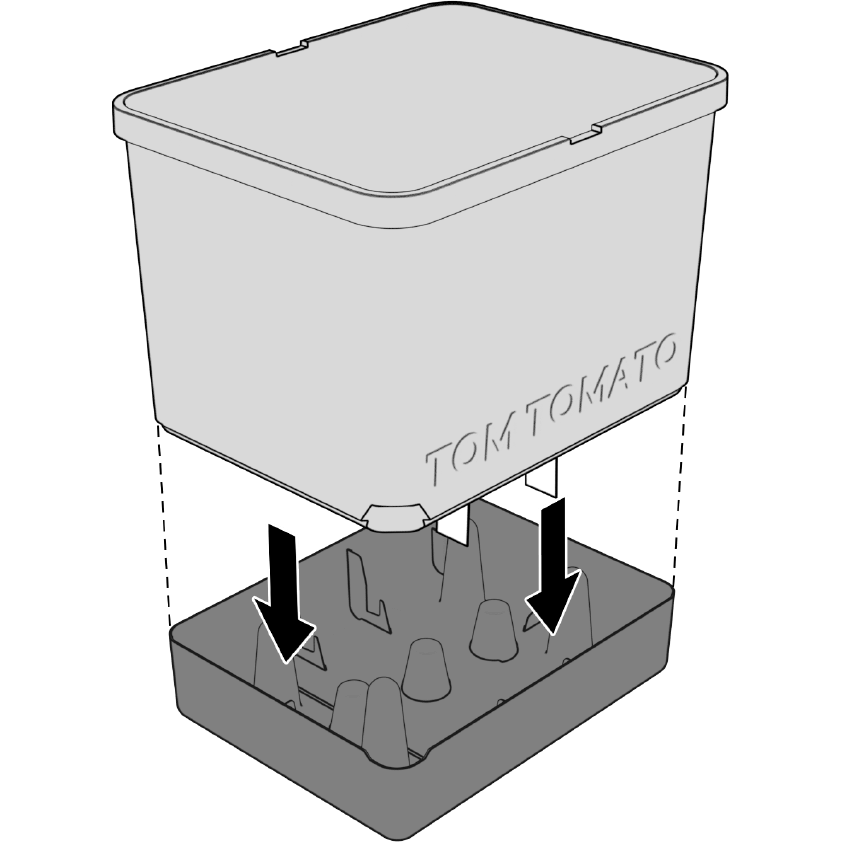 Step 3:
Put the stabilizer for the climbing support in the middle of the planter.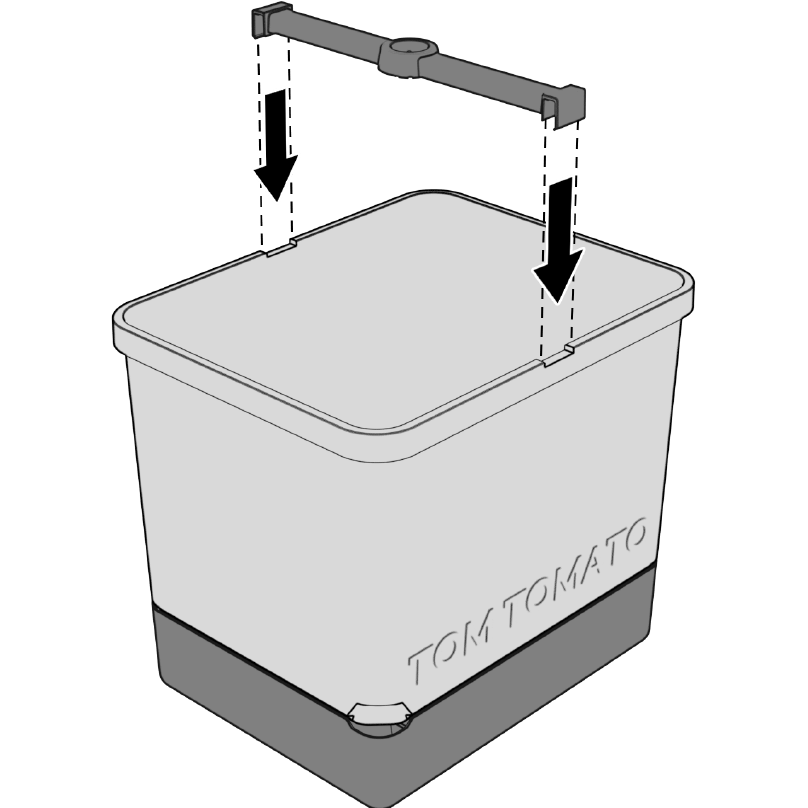 Step 4:
Assemble all tubes with the connectors.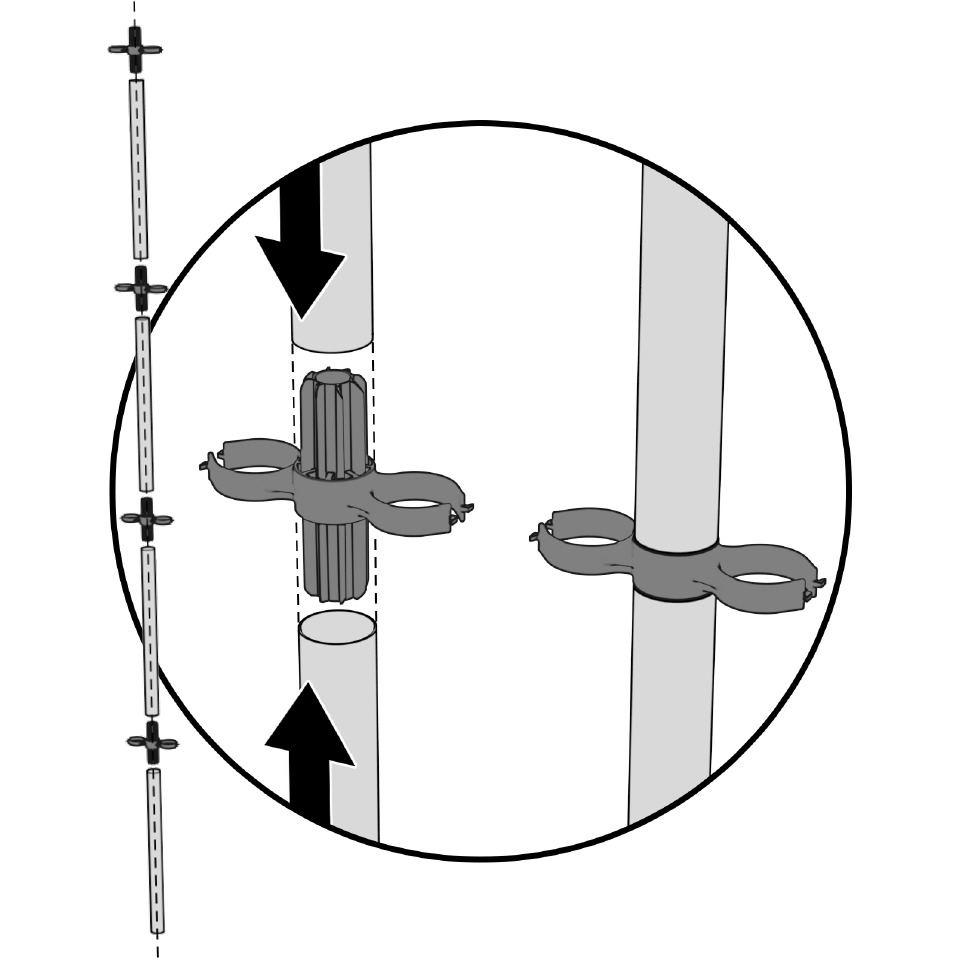 Step 5:
Insert the climbing support through the stabilizer and place it firmly onto the base of the planter.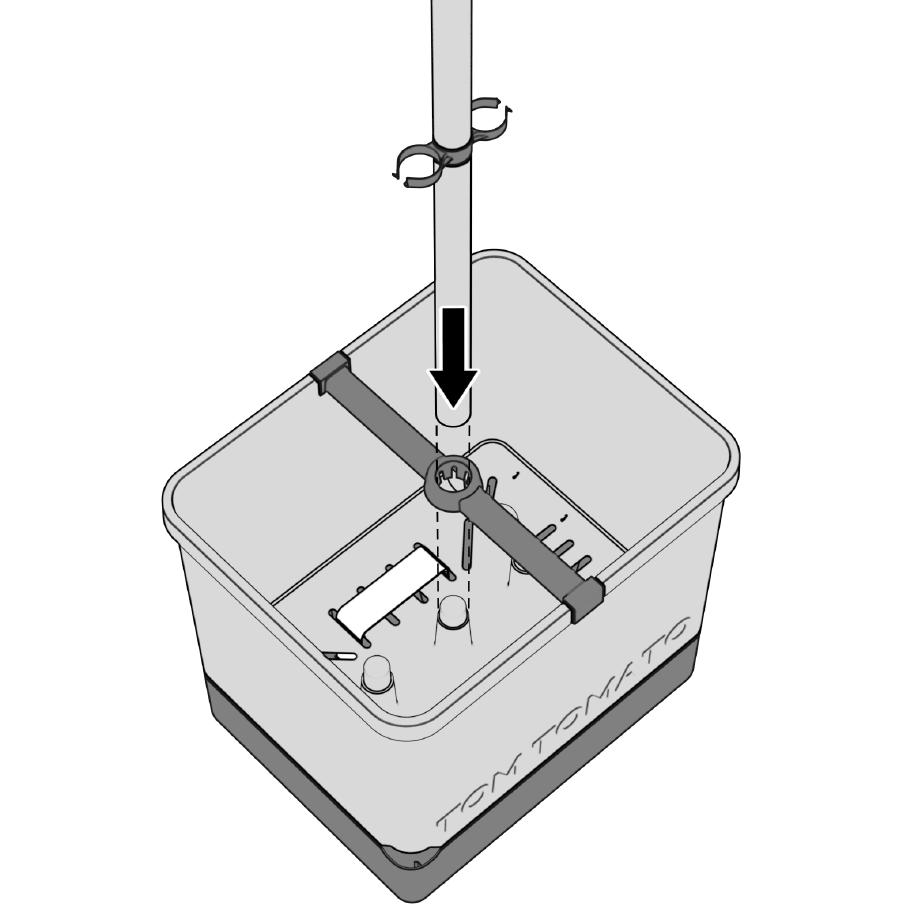 Step 6:
TOM TOMATO is now ready to plant.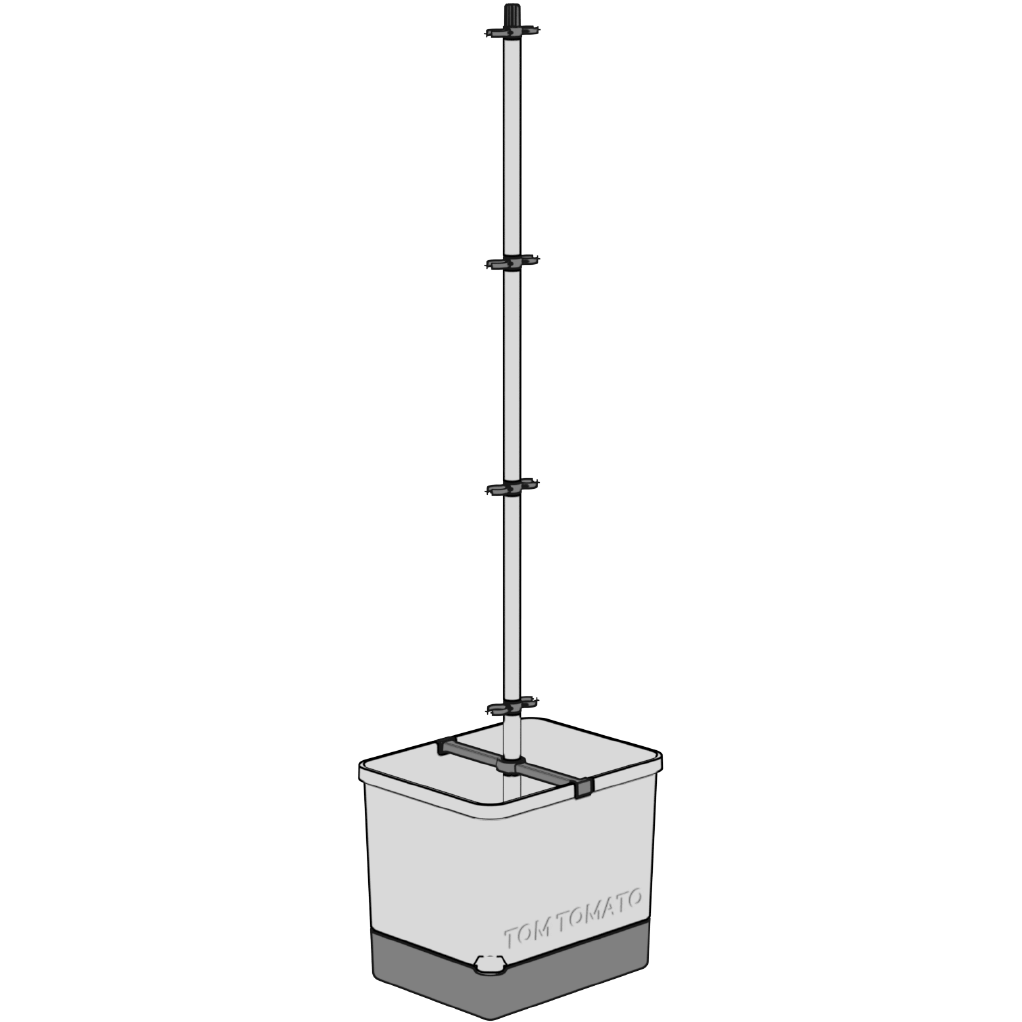 TOM TOMATO Growing:
Step 1:
Fill TOM TOMATO with approx. 20 liters of tomato soil. We suggest to mix the soil with an organic long-term fertilizer (e.g. with our organic sheep's wool fertilizer). Afterwards, plant a tomato seedling right next to the climbing support.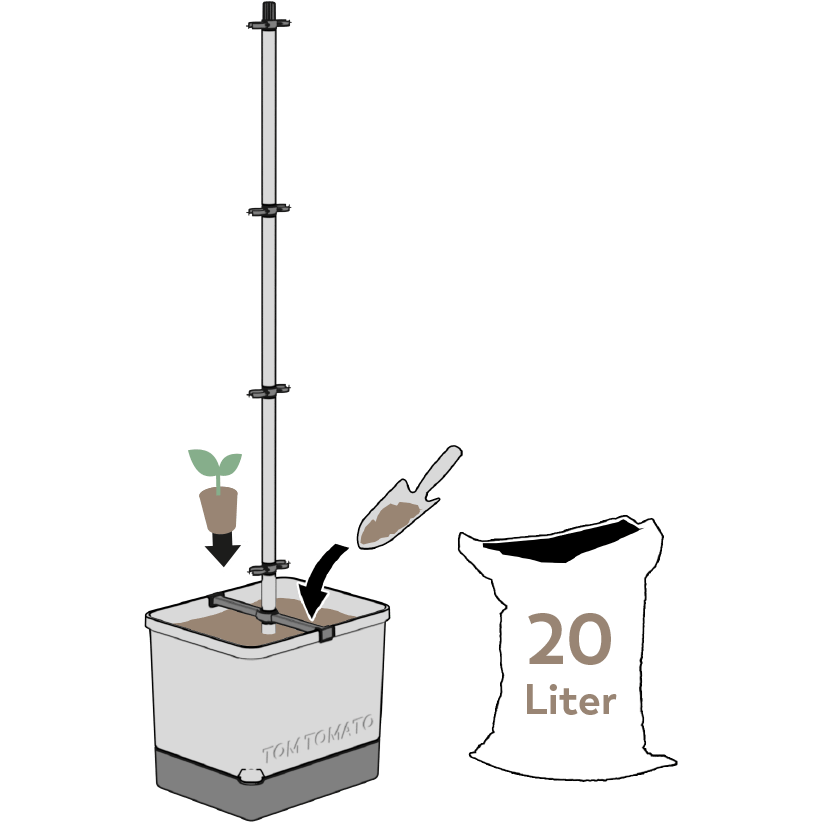 Step 2:
Water the soil around your plant from above during the first weeks. Also fill the water tank with approx. 4,5 liters of water.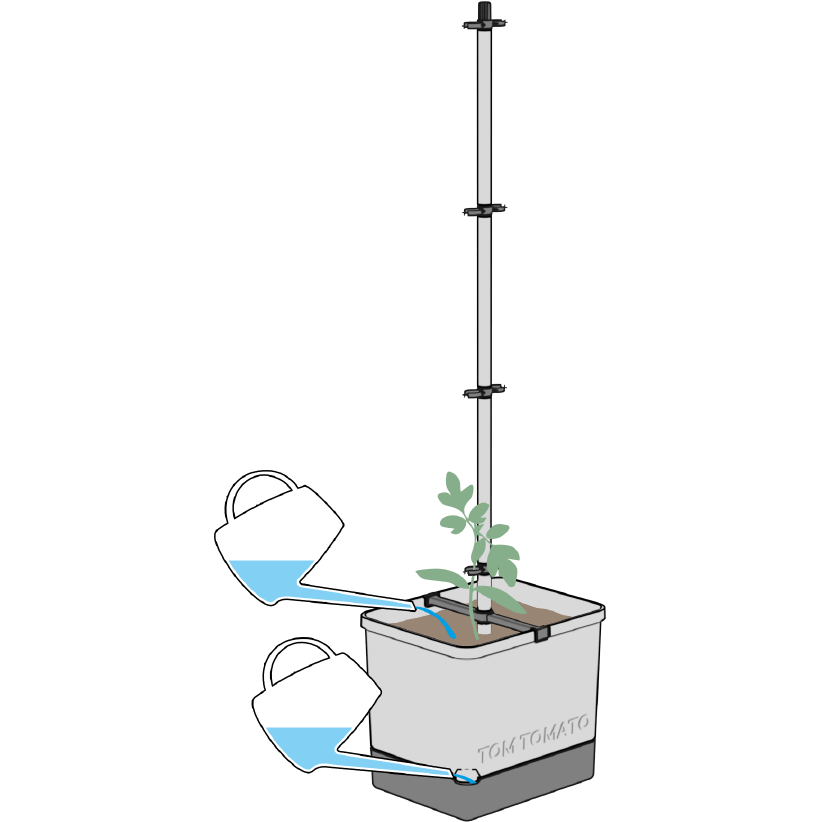 Step 3:
As soon as the roots reach the water tank, water your plant via the water tank only. Fill up regularly.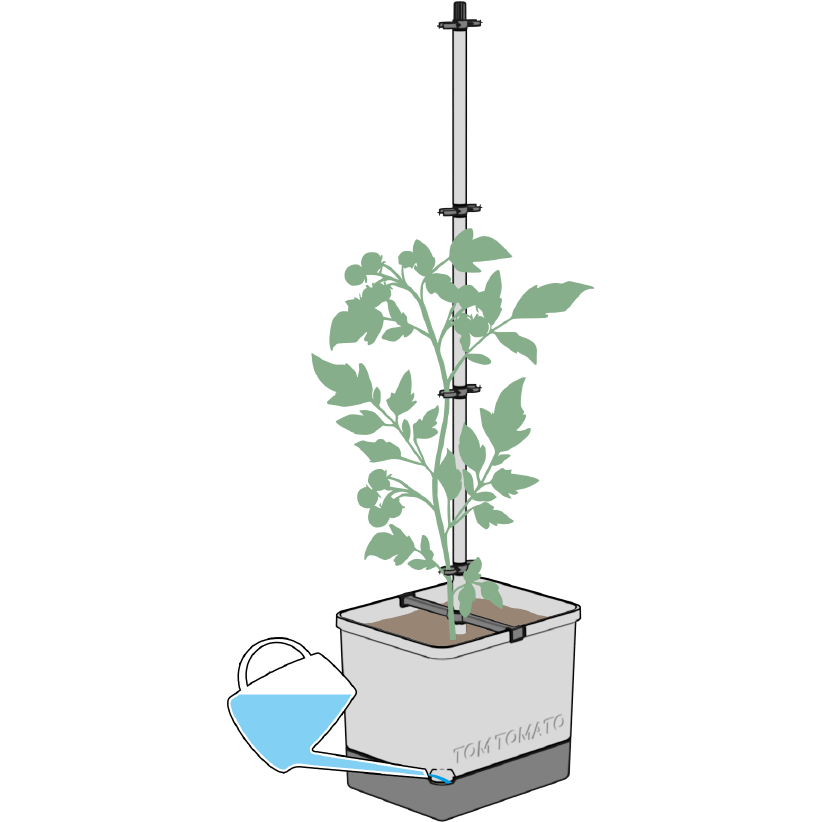 Step 4:
During growth, hang the main shoot into the integrated fastening clips.