Mini Greenhouse incl. SISSI STRAWBERRY seed mix
This greenhouse allows you to start growing your strawberry plants while it's still cold outside, meaning that you will be ready at just the right time to plant your SISSI STRAWBERRY with your own strawberry plants in warmer weather. The benefit of this is that you know exactly where your plants come from and under which circumstances they have grown.
SISSI STRAWBERRY seed mix lets you grow three different delicious varieties:
Florian strawberries with pretty rose colored flowers
Benarys strawberries with classic white flowers
Ampelerdbeere strawberries with striking pink flowers
Each of these varieties grows big, beautiful, red fruits throughout the year. They are extremely aromatic, taste wonderful, and are also particularly healthy thanks to a high vitamin C content!
While the fruits of Benarys grow a little smaller and are as intense in flavor as the beloved wild strawberries, the Ampelerdbeere bears large, sweet fruits. Florian is a high-quality hybrid variety with especially juicy and dark red berries.
With its built-in ventilation system and the adjustable opening, the greenhouse is designed to provide your seeds with an optimal climate for germination. Also, the growing pots are the perfect size for replanting young strawberries later on – the strawberries then grow best in SISSI STRAWBERRY, the world's first strawberry tree.
Our Mini Greenhouse with its SISSI STRAWBERRY seed mix prepares you perfectly for the upcoming strawberry season. Grow your own strawberry plants now at home!
Read in our How-to about how this works and what tips we have for you!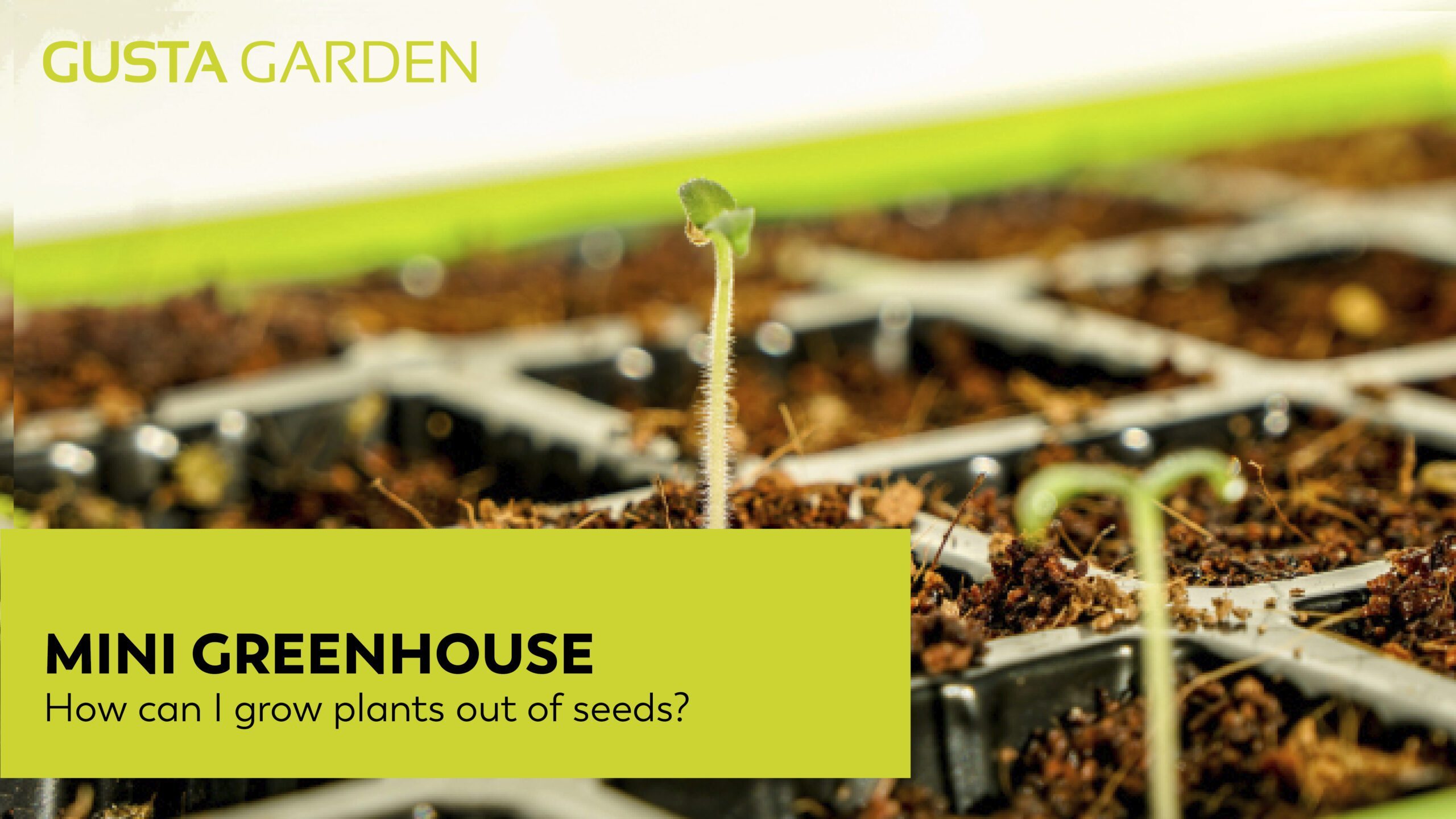 P.S.: Of course you can also grow other fruits, vegetables or herbs from seeds in the Schlossgarten!
| | TOM TOMATO |
| --- | --- |
| package contents | 1 mini greenhouse strawberry seed mix (3 varieties) 15 growing pots 1 L pop-up soil 16 labels |
| size (L x W x H) | 290 x 190x 190 mm |
| weight | 0,3 kg |
| soil volume | 0,5 L |
| needed seeds | 15 |
| material | PAH-free plastic food-safe |
| packaging size | 350 x 250 x 250 mm |