Which plants can I raise out of seeds in the propagator?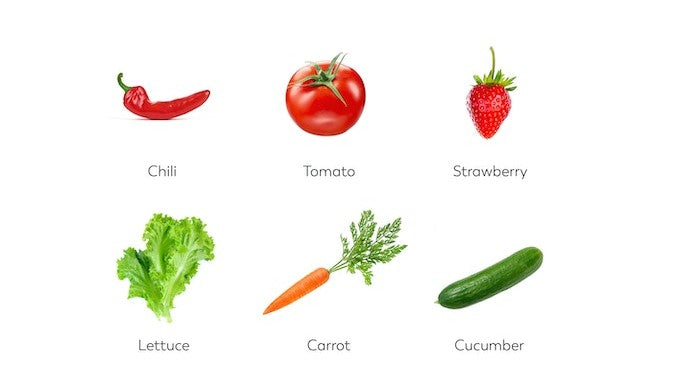 ... and many other varieties of your choice.
How do I use HARRY HERBS as a propagator?
From seed to plant: in HARRY HERBS you can grow your own plants from seeds in no time at all with (coconut) starter tablets or potting soil. The irrigation wicks hold the soil constantly moist and offer your seedlings optimal growth conditions.
Thanks to the 5L water reservoir you only have to remember to water your HARRY HERBS every few days.
In this instruction guide, you will learn everything about HARRY HERBS as a propagator – how to set it up as well as how to take effortless care of your seedlings. You can grow your own favorite plants from seeds in no time.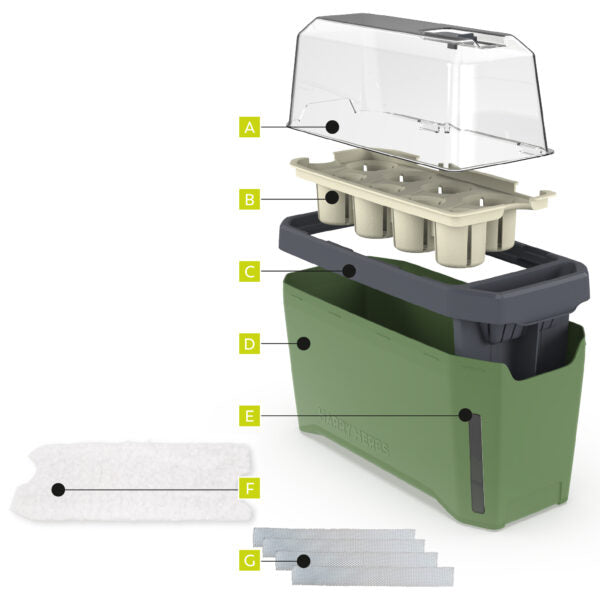 Time: 15 minutes
Costs: EUR 39.90
Tools:
- there are no tools required to set up HARRY HERBS
HARRY HERBS Set-up propagator:
Step 1:
Fill HARRY HERBS with warm water until you reach water level 2.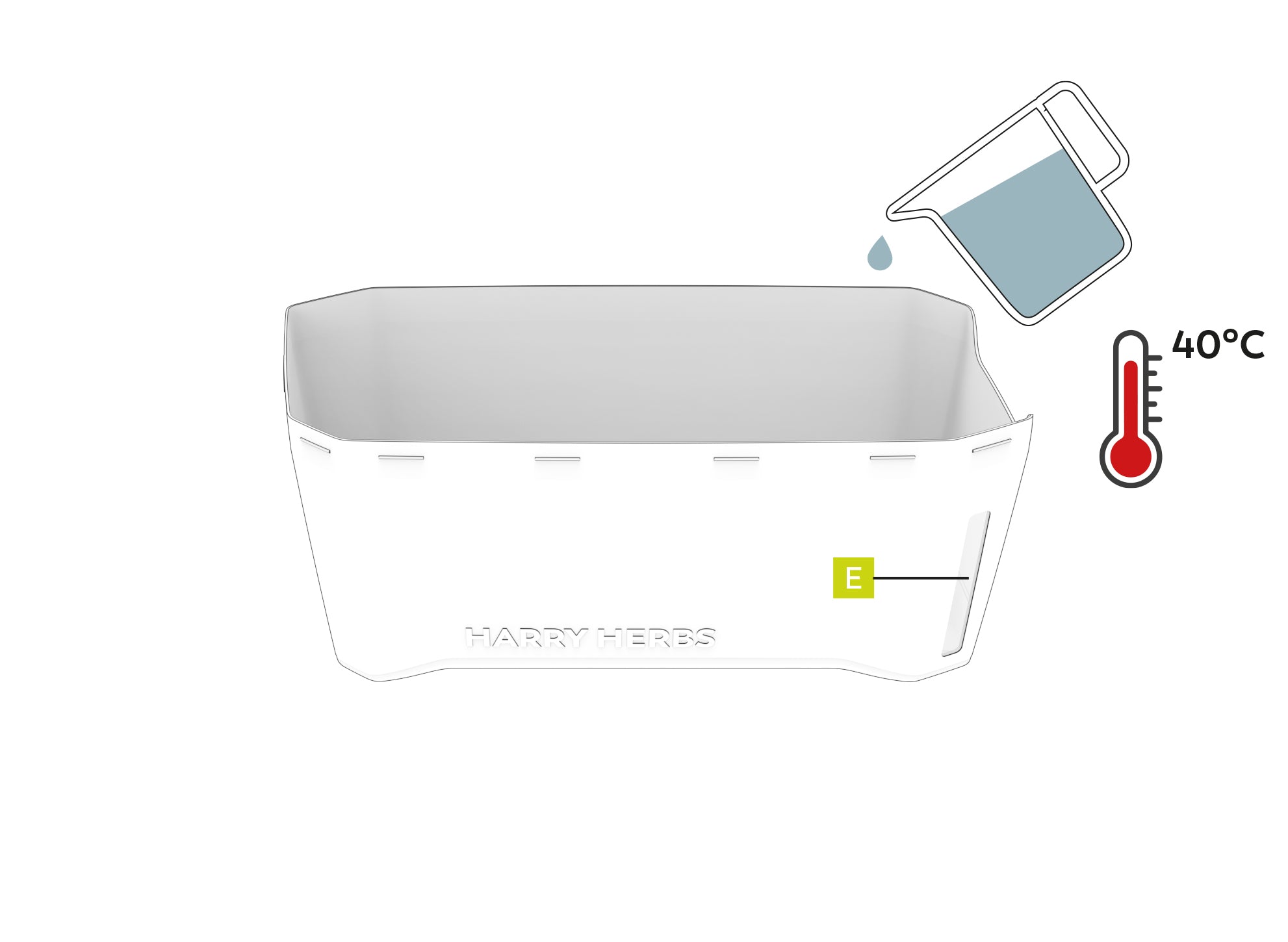 Step 2:
Place the insert holder (C) in HARRY HERBS.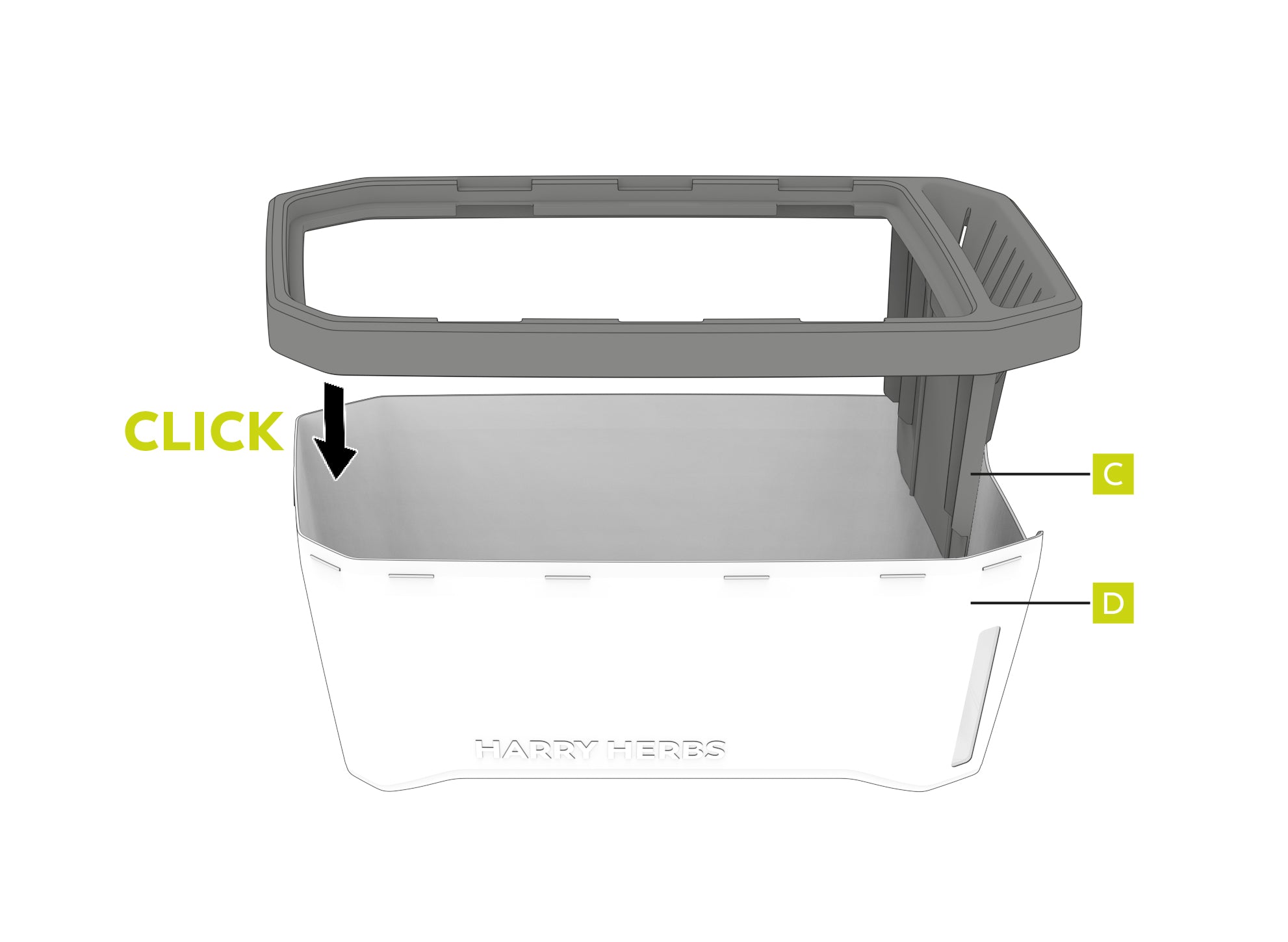 Step 3:
Seat the insert with the pots (B) on the insert holder (C).
Step 4:
Lead 4 irrigation wicks (G) through the openings of the insert (B)
as shown in the picture.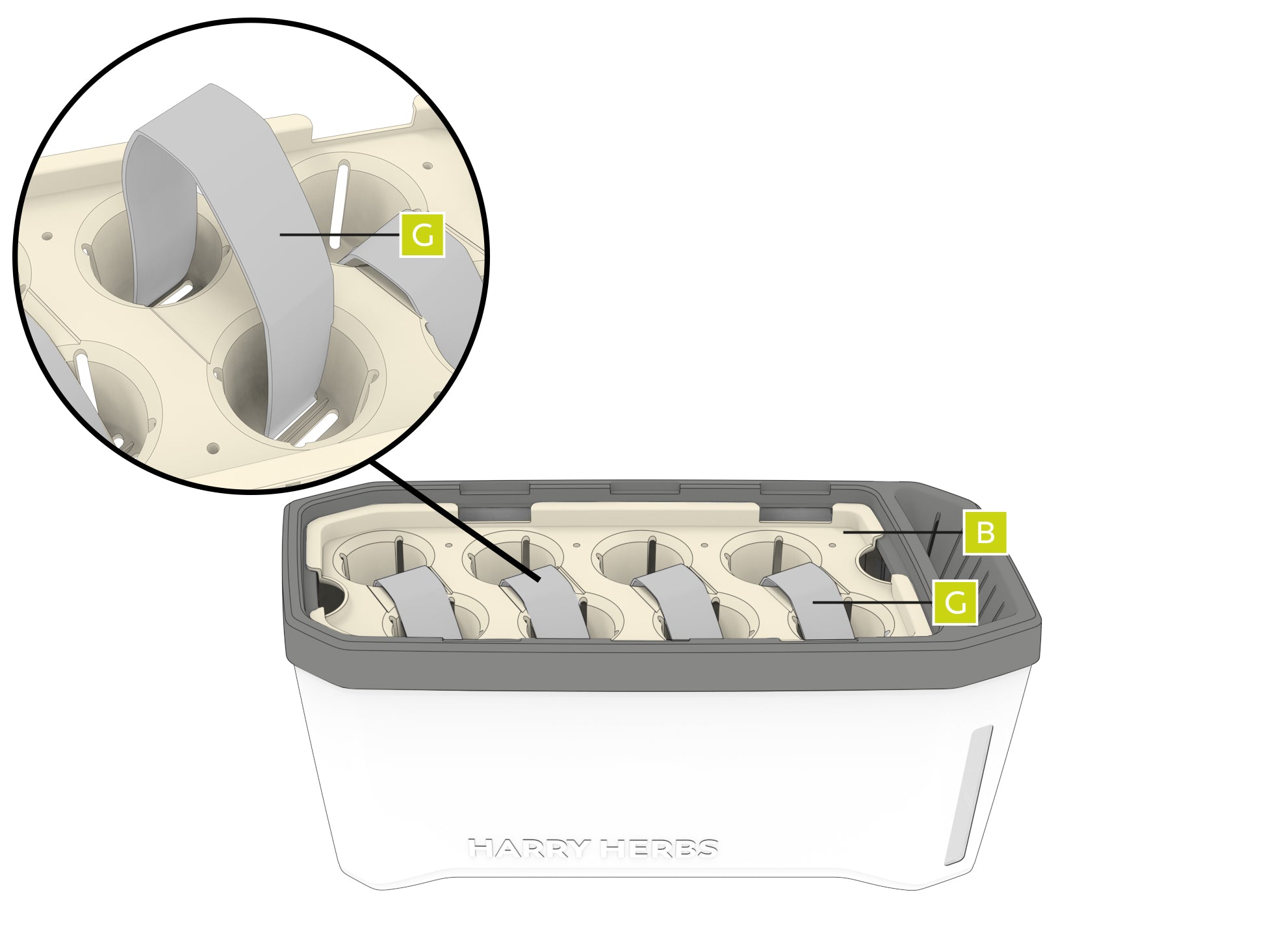 Step 5:
Put one starter tablet into each pot.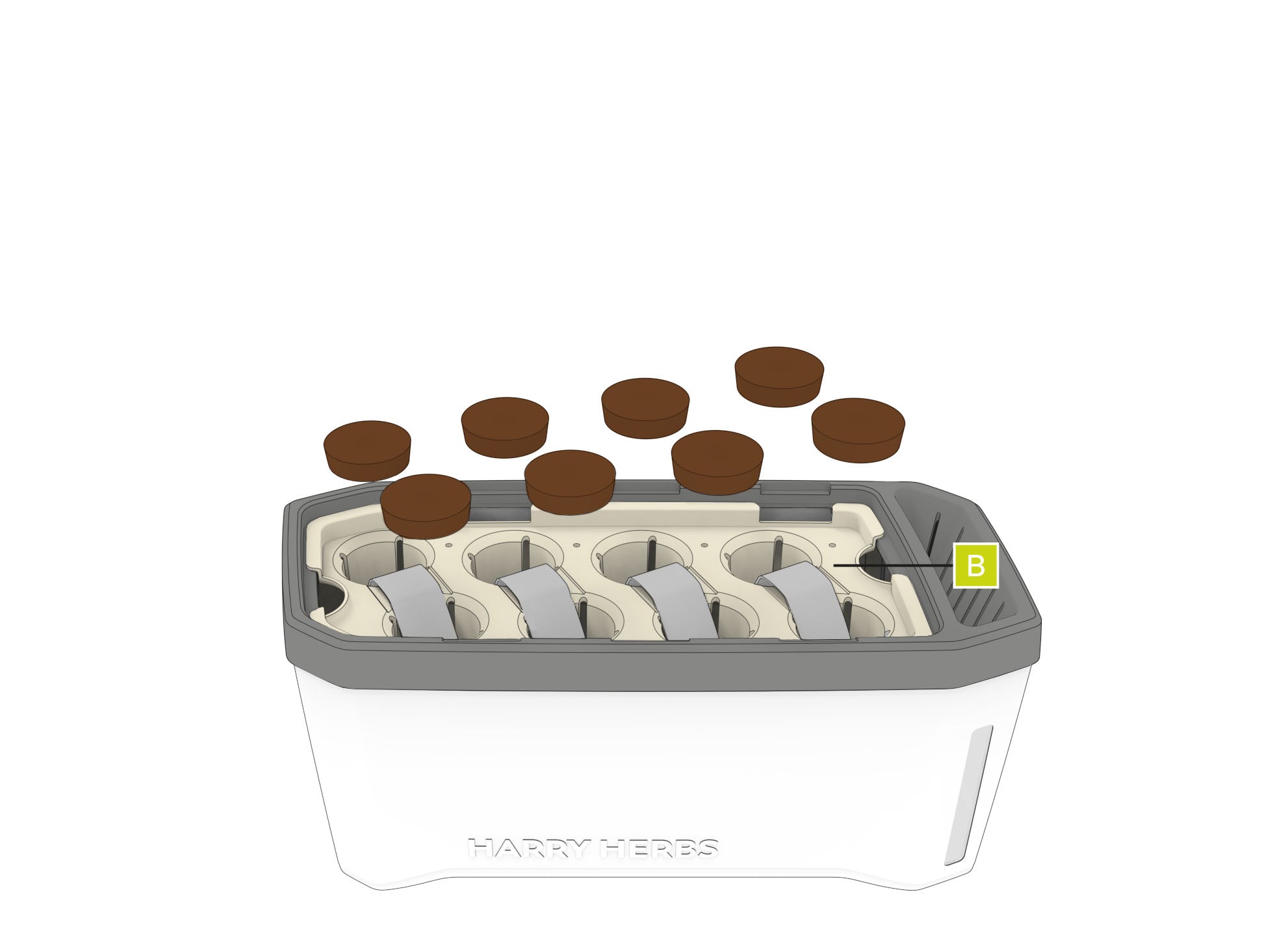 Schritt 6:
Let the substrate swell for approx. 15 minutes. Then sow the seeds of your choice.
Tip:
The nursery lid with adjustable openings for ventilation provides an optimum climate and supports the growth of your seedlings